About The Campground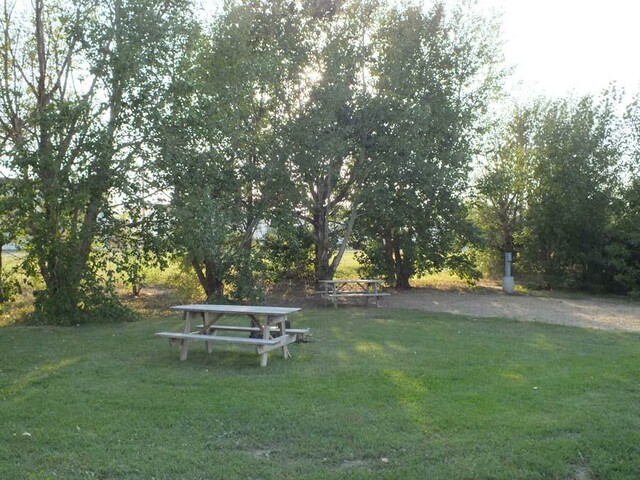 The Village Campground has 13 available sites, 7 of which are powered. There is a RV Sani Dump available at the entrance and several water taps located around the campground. There is a playground for smaller children, a large field for sports and two baseball diamonds. There is also a camp shelter available for use upon request. The Hussar Campground is available for weekend reservations.
*The overflow & group camping areas are $10/unit/night. They have no power so a generator would be required.
Please read our 2.1 Campground Rental & Reservations
Contact Village Office to reserve a site or for more information   403-787-3766
2023 The following are reserved on:
Entire Campground & Overflow area are booked June 16-19 for Summer Daze

August 1-9 - power site 4

August 4-5 - power site 7

August 4-5 - non-power site 12

August 11-13 power sites 1-7

August 11-13 non-powered sites 8,9,10,11, and 12 

August 13-14 power site 5 booked

September 4-9th Group Camping and Camp Shelter
THE WATER HAS NOW BEEN TURNED ON FOR 2023!
CAMPING RATES
Powered Site                    $25.00/night
Non-Powered Site             $15.00/night
Tents                                $10.00/night
Group Camping                 $10.00/night/unit (Reservation Only)
Camp Shelter                    $25.00/day (Reservation Only)
Entire Campground           $250.00/night (Reservation Only) {Does not include Group Camping}
Entire Campground           $300.00/night (Reservation Only) {includes Group Camping and ball diamonds}
Monthly Rate                     $500.00/month (Reservation Only) POWER Site
Monthly Rate                     $350.00/month (Reservation Only) NON-POWER Site